A 16-year-old boy has been shot dead in Liverpool.
Lewis Dunne was found on a towpath near Burrows Court in Eldonian Village, Vauxhall, by a passer-by, who gave him first aid before police arrived at about 23:10 GMT on Sunday.
He was taken to the Royal Liverpool University Hospital, where he died a short while later, police said.
Merseyside Police said he had been shot in the back but would not comment on reports a "gang fight" had taken place.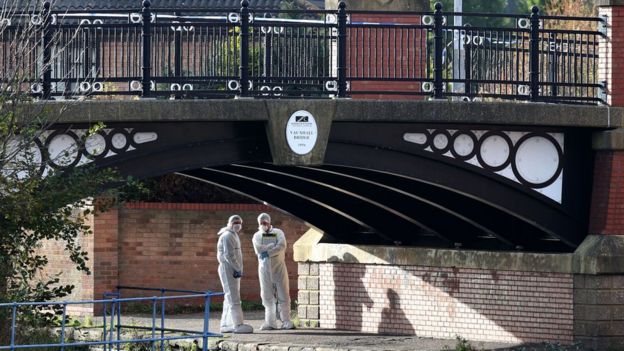 A murder investigation has been launched and police have spent much of the day examining a cordoned-off section of towpath and the whole of Burrows Court.
Police divers have also been searching the canal next to where the boy's body was found, while high-visibility patrols have been deployed.
Detectives are also retrieving CCTV footage of the surrounding area.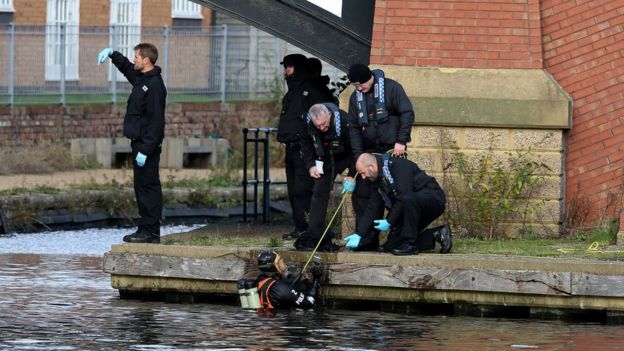 One resident of Eldonian Village, who knew Lewis and would only identify himself as Dylan, said the teenager lived in the area.
"I woke up this morning and I'd got a text off my mate saying Little Lewy was dead," he said.
"[He was] a very kind kid, who would do anything for you."
Another local teenager told BBC Radio Merseyside that a "gang fight had been arranged" for the area where the 16-year-old boy was found dead.
Appealing to the public for information, Assistant Chief Constable Ian Pilling said it was "difficult to imagine what Lewis's mother and father are going through at this moment in time".
"No mother or father expects to bury their child at the age of 16 years," he said.
"I believe someone, somewhere, knows who has done this, and would ask them to search their conscience and do the right thing."
CREDIT: BBC NEWS